In 2018, I led a project which redesigned Quora's messaging platform. At the time, Quora's existing messaging features, many of which had not been actively worked on in years, had a lot of room for improvement.
Namely, messaging on Quora was a buggy, non-mobile optimized experience that was high-friction to use.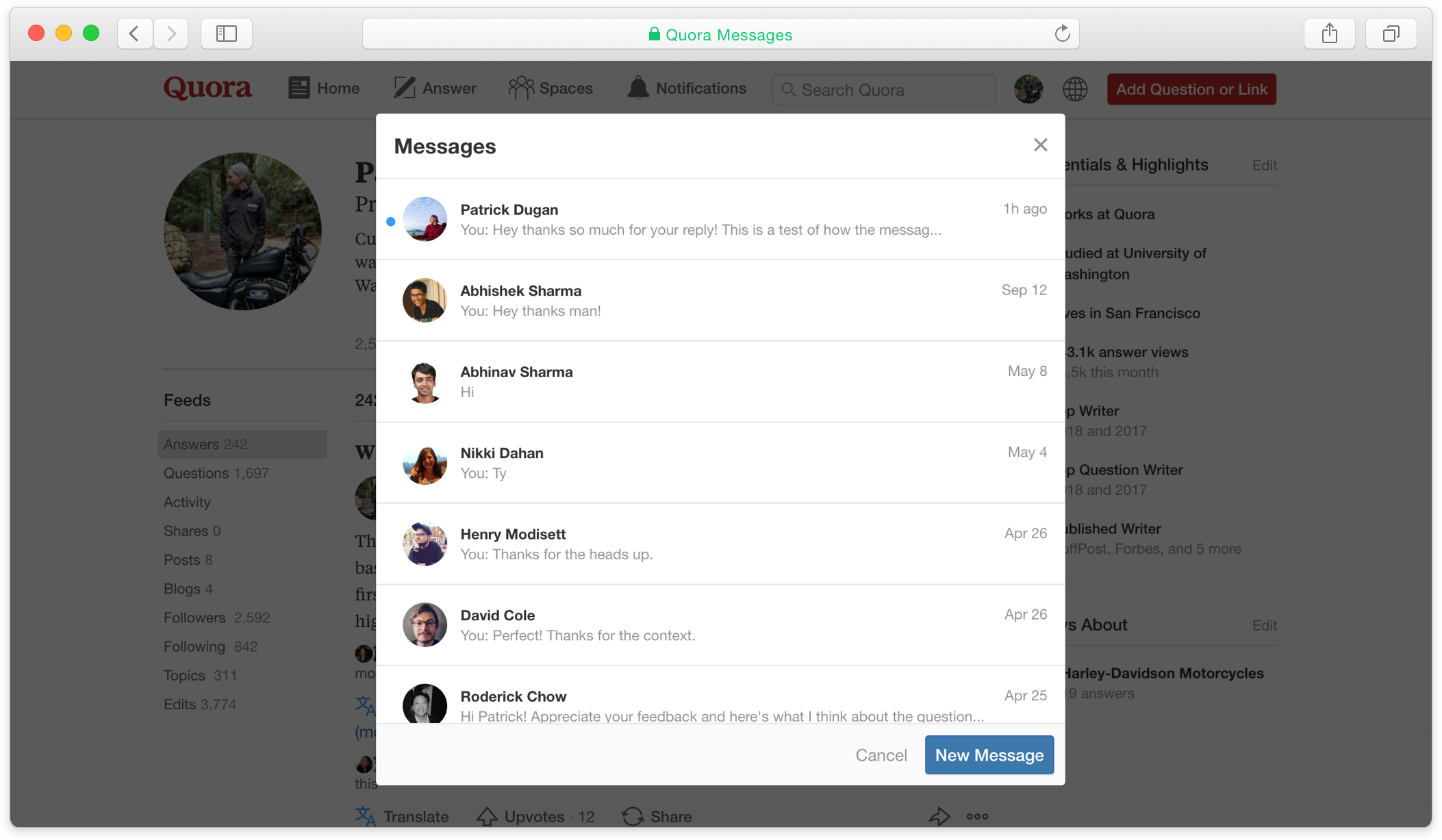 The main screen for Quora Messages on desktop.
The goals I set for this project were to:
Bring the design of Quora Messages into visual alignment with the rest of Quora's desktop and mobile site
Fix mechanical inconsistencies with how messages worked
Improve the experience of reading and writing messages
Integrate Quora Messages into the rest of the site so as to promote increased user engagement
Make the experience of sending messages more frictionless
Over the course of a month, I designed, built, and launched a redesigned version of Quora Messages that accomplished the vast majority of the goals I set for the project.
I was able to bring the design and mechanics of messages into alignment with the rest of Quora, improve the experience of sending and receiving messages, and do this in a way that boosted overall user engagement with Quora more broadly.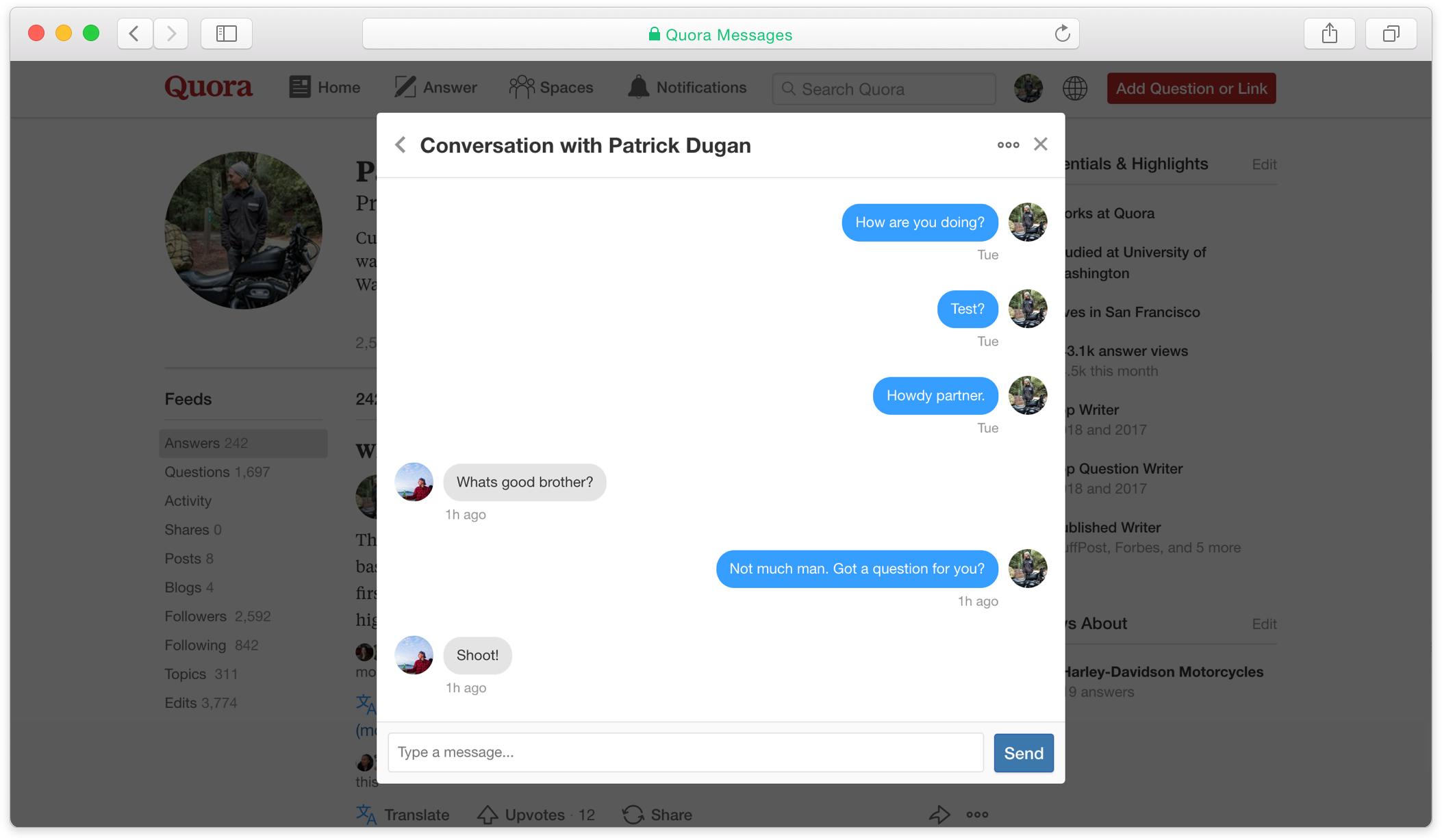 The detailed conversation screen for Quora Messages on desktop.