While at Quora, I was the design lead for company's ad creation and performance monitoring tool, the Quora Ads Manager.
I was the first designer to join Quora's ads team and was in a unique position to design the company's consumer facing ads and advertiser facing tooling from scratch.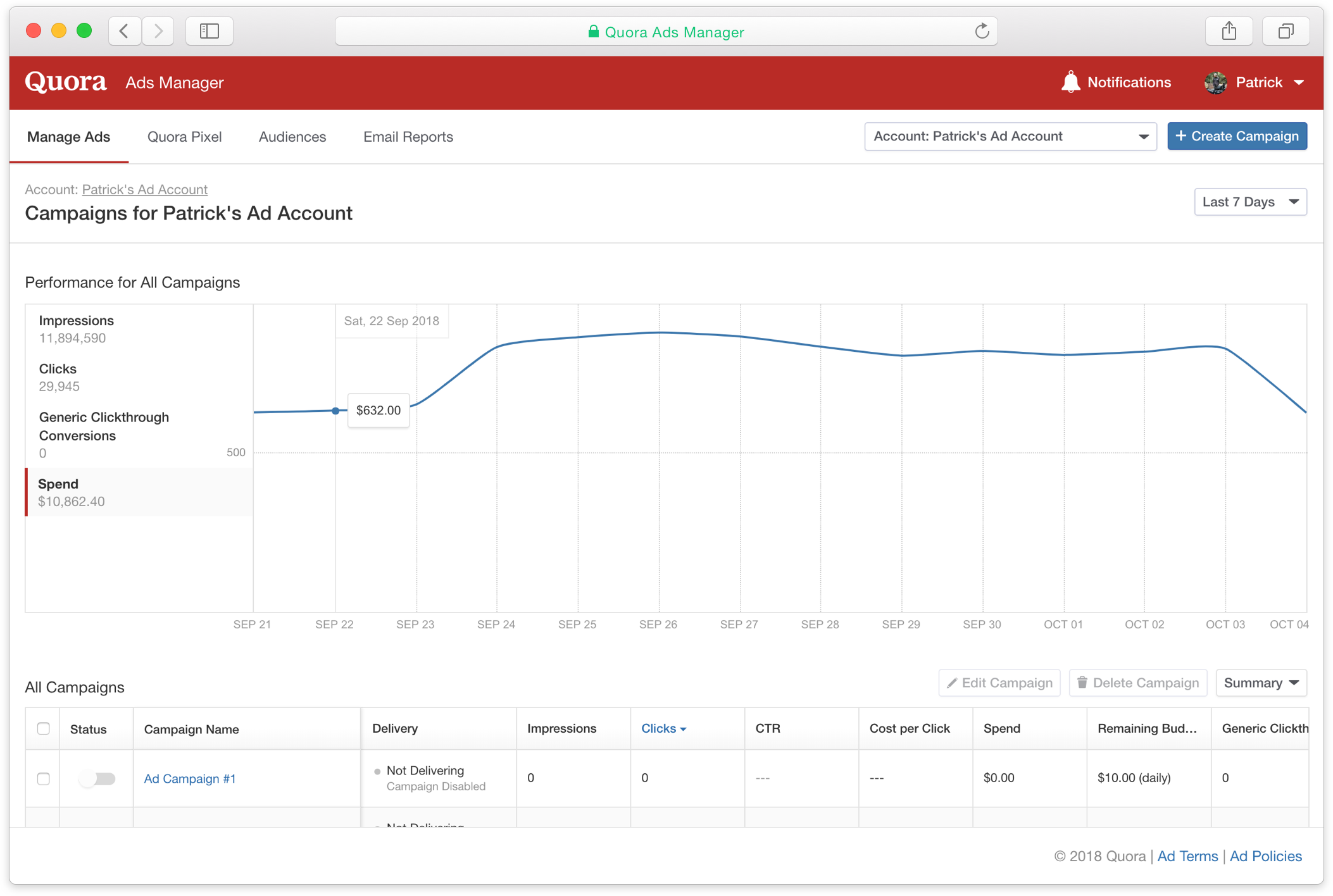 The Campaign Overview screen for the Quora Ads Manager.
The goals I set for designing Quora's Ads Manager were to:
Design a system that would be able to rapidly grow and accommodate ongoing feature development
Create a tool that would be easy for novice users to learn but that could also accommodate power users
Align to industry standard conventions while also leveraging Quora's unique market positioning
Design UI patterns that were reusable and extensible across a multitude of use-cases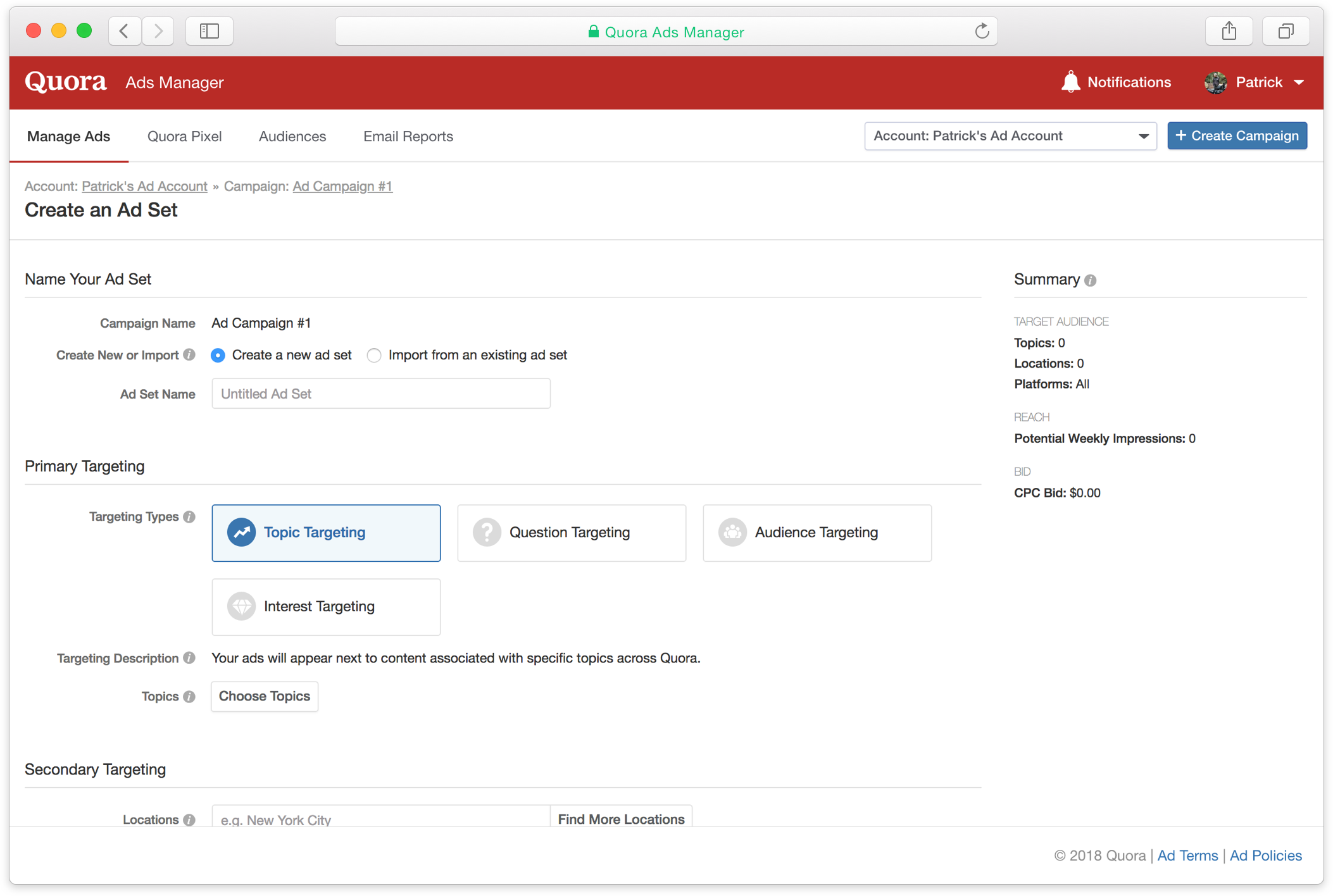 The Create Ad Set screen for the Quora Ads Manager.
Over the course of 3 years, I designed and helped build out Quora's Ads Manager in ways that I felt met or exceeded the goals outlined above.
When I departed the team, Quora had over 1,200 active advertisers and I attribute a least a portion of that success to the work that I and the team I led had done to support those advertisers in deriving value from Quora.
The Create Ad screen for the Quora Ads Manager.